Indian Egg-layers Escape the Cage
INDIA - An Indian egg producer has come under a shower of praise this week for being the first ever to label its eggs as 'cage-free'.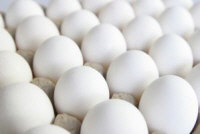 In India, factory farms that confine more than 50,000 birds within a single shed are increasingly common.
Photo: StockXchange
The Humane Society International, an animal protection organisation with more than 10.5 million supporters has been quick to point out the recent welfare friendly actions taken by Keggs Farms.

'Cage-free' eggs come from hens that move about freely within a shed. Since, its inception in 1967, Kegg Farms has never kept its flocks in cages.

"For me it is not a question of economics, it is an expression of my personal values and beliefs," said Vinod Kapur, founder and CEO of Kegg Farms. Kapur calls his cage-free system 'infinitely more compassionate', than the more common battery cage system.

HSI has launched a campaign against the use of battery cages in India, citing the cruelty inherent in keeping animals confined in such a small and tightly packed space. HSI urges consumers to avoid purchasing or consuming battery-cage eggs. However, until now, it has been difficult for consumers to know the difference between battery-cage and cage-free eggs, as both were identical in appearance. By labeling their eggs as cage-free, Kegg Farms provides egg consumers with the information they need to make the better choice.

Kegg Farms' cage-free eggs are sold under the brand name, 'Keggs', and are available at supermarkets in the Delhi/Gurgaon area. The first eggs with the cage-free labels reached the store shelves earlier this year.
Facts
India's factory farms confine more than 100 million hens in barren battery cages. Each bird lives within a space smaller than a single sheet of paper for more than a year before she's slaughtered.


In India, factory farms that confine more than 50,000 birds within a single shed are increasingly common.


While cage-free does not mean cruelty-free, cage-free hens generally have 250 per cent to 300 per cent more space per bird and are able to act more naturally than caged hens. Cage-free hens may not be able to go outside, but they are able to walk, spread their wings and lay their eggs in nests — all behaviours denied to hens confined in battery cages.