Hubbard Get a New Technical Manager
FRANCE - Hubbard S.A.S. is very pleased to announce that Jacky Michard has joined the Hubbard technical team in April 2008.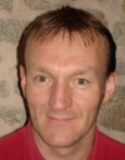 Jacky has been appointed as Senior Technical Manager for Asia. In this role he will ensure the quality of technical support within the Asian region and he will also have direct technical responsibility for several key accounts. In addition, Jacky will also act as the Senior Nutritionist for the EMEA region where he will provide advice both within Hubbard and to customers.

Jacky Michard has extensive experience in the poultry business. He has worked for twelve years with ISA, later known as Hubbard ISA, followed by the Evialis Company in France where he worked for five years as an international poultry nutritionist.