Hubbard LLC appoints Jiggs Killgore as Director of Hatcheries
PIKEVILLE, USA - Hubbard is very pleased to announce that Jiggs Killgore has been named Director of Hatcheries for Hubbard LLC. In his new role, Jiggs will be responsible for overseeing and managing all of the Hubbard LLC hatcheries. Jiggs' focus will be to guarantee the supply of quality products from Hubbard's hatcheries to its growing customer base.
Jiggs is one of the foremost experts in incubation in the country and his knowledge is widely respected worldwide. He has spent 21 years in supervision, management and hatchery engineering with Tyson's, a major broiler integrator.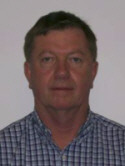 Jiggs Killgore
For the last 10 years he has been the Director of Hatchery Engineering and Service where he has managed a staff of technical service personnel providing a complete package of expertise to the company's 44 hatcheries.

In addition, he has extensive primary breeder knowledge having spent 9 years in hatchery and breeder management (GP Production Director) with Cobb-Vantress. During this time he was responsible for production and hatcheries and also performed extensive technical support duties for the company overseas. Prior to this Jiggs managed two broiler hatcheries.

Jiggs reports to Mark Barnes, COO of Hubbard LLC, and will be located in Pikeville (TN).

For more information please contact:
[email protected]