Aviagen Names International Technical Manager in Asia
NEW ZEALAND - Aviagen has named Mark Wright as an international technical manager for the Arbor Acres brand in Asia.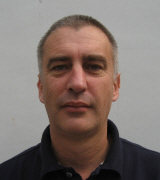 Mark Wright
Mark Wright has a Bachelor of Zoology degree from Otago University in New Zealand.

He has 19 years of management and practical experience in the poultry industry in New Zealand and Australia.

This experience includes work with grandparent stock, breeders, broilers and in a hatchery.

He also gained experience with various Aviagen brands including Ross, British United Turkeys (BUT) and Hyline while in his previous position with Tegel Foods Ltd in New Zealand.

Mr Wright currently resides in Wellington, New Zealand, which provides him easy access into the region.