Aviagen Appoints Global Head of Technical Systems
GLOBAL - As part of the Global Technical Operations Structure, Aviagen has announced that Dr John Ralph has been appointed to the post of Global Head of Technical Systems.
This is a new position within the company which Aviagen says further demonstrates the company's commitment to providing the best technical development and service to their customers around the globe.

Dr Ralph and his team will provide novel software solutions which will enhance the value of Aviagen's technical support to customers.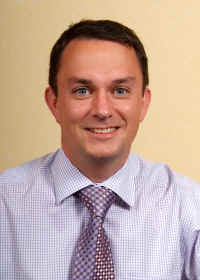 Dr John Ralph, Aviagen's news Global Head of Technical Systems
In this role, John will draw on his knowledge and experience to work closely with Aviagen's technical, global information, IT and marketing teams to ensure effective delivery of innovative technical systems from Aviagen.
Dr Ralph has been with Aviagen for eight years. He has held responsibilities in R&D trials, product development and latterly in genomics.
This appointment now completes the structure of the Global Technical Service Team, led by Bryan Fancher, Vice President Global Technical Operations. John joins the team of Marcus Kenny, Global Head of Nutrition Services, Alison Keaveney, Global Head of Technical Transfer and Nick Dorko, Global Head of Veterinary Technical Service.
Bryan Fancher said: "The needs of our customers are becoming more complex and helping them to better understand the data from their business process will enhance the value of our technical support to them. As the needs of our customers become more complex, I am confident that John's appointment will strengthen our ability to meet those needs well into the future."
Dr Ralph added: "This new and exciting role is a great opportunity for me and I'm looking forward to working with customers and the different technical teams within Aviagen to develop new and innovative ways to improve the way customer and internal data is used and analysed."