If Avian Flu Hits, Look for Drop in Poultry Market
US - Kansas State University researchers surveyed consumers to find out how their chicken purchasing would change in the event of an avian flu outbreak in the US. The results differed by location. When asked about food irradiation, 40 per cent of the respondents said they had not heard about the treatment.
If a case of avian flu is discovered in a US poultry flock, it is likely that poultry consumption would decline. The level of decline would also be likely to vary in different parts of the nation.

Kansas State University surveyed 2,000 people by mail in Wichita, Kansas and Los Angeles &ndash 1,000 in each city &ndash to find out their reactions to various food safety situations. About 30 per cent responded to the Food Safety Consortium-funded survey with the higher response rate coming from Wichita.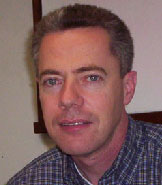 Professor Sean Fox
The avian flu scenario presented in the survey supposed that a case of the disease was found in Montana and asked how respondents' poultry consumption would change.
"Seventy percent of Wichitans said their consumption would not change, whereas the corresponding percent for Los Angeles was 50 percent," said Sean Fox, a Kansas State University (KSU) agricultural economics professor who supervised the research. Fourteen per cent of Los Angeles respondents said they would stop consuming poultry entirely while only 7 per cent in Wichita said they would do so.
Professor Fox explained that the survey was designed to quantify the potential impact on the poultry industry of a domestic avian flu outbreak. No outbreaks have occurred in the United States, but a 2003 outbreak in Southeast Asia spread to 41 other countries in the next four years. More than 300 million poultry in Asia were lost.
"We figured the risk to commercial poultry flocks in the US was very low, but there were indications that bird flu was being carried by migratory birds and the chances of it appearing in a wild bird were reasonably high, though it hasn't happened yet," Professor Fox said.
The discovery of avian flu in a US flock might result in restrictions against the nation's poultry by importing countries. If that happened, Professor Fox noted, prices of US birds would decrease and production would then be reduced.
"We don't yet have estimates of what the supply response would be," Professor Fox said. "Knowing or getting an estimate of what the demand reduction might be would give us an estimate of what the price reduction would be."
The different reactions from survey respondents in Wichita and Los Angeles might be explained by Kansans' greater familiarity with agricultural issues, Professor Fox said. In Los Angeles, those who did respond may be people who are generally more concerned about food safety issues.
The KSU survey also covered other food safety-related topics. Asked about how they reacted to the contamination of spinach by
E. coli
O157:H7 in the summer of 2006, 45 per cent of the Los Angeles respondents reported no change in their purchasing habits. In Wichita, 55 per cent said they did not change their spinach purchases.
Concerning irradiation of food as a way to kill pathogenic bacteria, 40 per cent of the respondents had not heard of the procedure prior to being questioned in the survey. When provided with a description of the technology, the Los Angeles respondents were less likely to buy an irradiated food product than those in Wichita.
The survey also showed that Wichita respondents preferred to purchase cheaper meats from animals treated with antibiotics, but Los Angeles respondents preferred antibiotic-free meats at a higher price.
Also, Wichita respondents reported they ate more beef than the Los Angeles respondents, who ate more vegetables than their Wichita counterparts. Both cities reported about the same level of chicken consumption.