Improved Fan Shutter
THE NETHERLANDS - Vostermans has improved its Multifan 130 with a quieter and more light-proof shutter.
Vostermans Ventilation looks continuously to ways of product improvement.

Since the introduction of the Multifan 130, specifically designed for tunnel and length ventilation of poultry, pork and greenhouses, the demand for this product rises fast.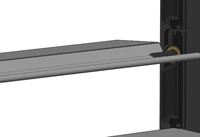 Reduced light entrance and enlightened opening mechanism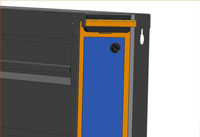 Optimal closing with magnet system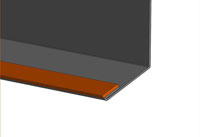 Shutter blade with integrated sound profile
In co-operation with the end users and our distribution network, the shutter has recently been significantly improved:
the shutter closes silently
the light entrance is considerably reduced
the shutter remains closed in case of air pressure fluctuations (i.e. wind)
the opening and closing mechanism has been enlightened
the influence of dust on the moving parts is reduced
the assembling is simple with regular tools.
All these improvements have lead to several advantages for the users:
less disturbing to the animals
less sensitive to wind influences
safer use under varying circumstances
longer lifetime of the various parts
reduced installation time and maintenance
guaranteed operation.