New Look for Controllers
THE NETHERLANDS - Vostermans has created a new look for its expanded line, Mf-Net.
For many years, Vostermans Ventilation has introduced various new developments for electronic and mechanical controls and thermostats.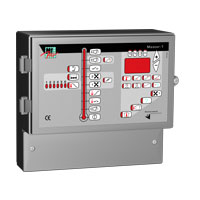 Master-1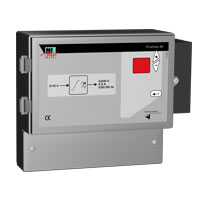 Frelink-4f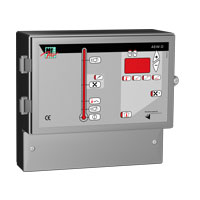 AEW-D
The Frelink-4f, the single phase frequency controller, and the recently introduced Trinc-1, a triac control built into the fan motor, are two outstanding examples.

Vostermans Ventilation decided to create a new look for the Mf-Net line.

Not only are all the front plates and boxes dressed up in a modern, professional look, also all the involved equipment is presented as one extended line. In addition, the features of the controllers are expanded and the electronic design is upgraded to fulfil the demands for the future.

Vostermans Ventilation is now able to offer the market solutions for:
a complete, integrated package to individual device
a modular (plug and play) or stand-alone system
economy, endurance, energy or safety requirements
control of fans, heaters, air inlets, cooling or other equipment
manual, semi-automatic or automatic control
easy connect (0-10 V) or regular electric connections.
Vostermans Ventilation is able to present the key elements for optimal ventilation according to the individual demands.

The customer is able to create his own solution with the various elements, from sensor to control, from thermostat to ventilation system.