International Egg and Poultry Review
MEXICO - By the USDA's Agricultural Marketing Service (AMS). This is a weekly report looking at international developments concerning the poultry industry. This week's report is about the poultry situation in Mexico.
Mexico Poultry Situation
Domestic poultry producers faced a difficult year in 2008, beginning with increased grain prices and then ending with the peso devaluation. World grain prices have generally declined since the summer of 2008, but the concurrent devaluation of the peso kept dollar based grain prices relatively high.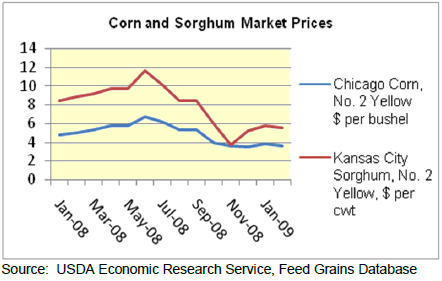 The rapid increase in grain prices forced many producers to liquidate future grain contacts at a loss. Producers then had to purchase grains on the international market at higher rates because of the peso devaluation. In response, the Mexican Secretariat of Agriculture (SAGARPA) announced a series of government support programs intended to help the livestock sector cope with high international corn prices. Under certain programs, poultry producers sourcing domestic crops were granted a subsidy of 200 pesos per MT ($13.69/ton) on eligible crops. According to SAGARPA records, for 2008 poultry producers asked for support payments for the purchase of 974,000 MT of grains.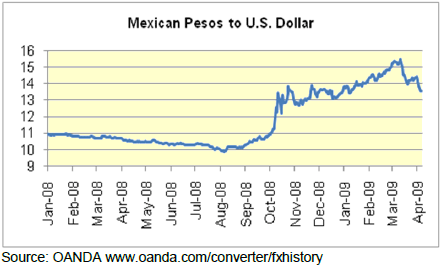 To address the devaluation of the peso SAGARPA established a minimum parity pesos-dollar rate of 12.50 for all future contracts registered in the forward contract program. Financiera Rural, the public agency for agricultural finance, signed an agreement with the Mexican poultry industry to provide credit to the poultry feed sector. The details of this agreement have not been finalized, but to ensure the lowest interest rate is available to the producer members SAGARPA has guaranteed funding of 100 million pesos for liquid guaranty.

Mexico's poultry meat production is expected decrease in 2009 compared to 2008 due to higher production costs. At this time, 65 per cent of the total cost of poultry production is linked to dollar-based inputs. The Mexican Poultry Producers Association (UNA) estimates that for every 1,000 pesos/ton ($68.44/ton*) increase in coarse grains prices, poultry prices increase by about 2 pesos/kg ($0.14/kg).

High grain prices in 2008 caused higher prices for chicken meat (highest in April and May). The higher prices constrained consumer demand and forced producers to raise birds to a higher slaughter weight. To compensate for the higher weighted birds producers moved to depopulate flocks. Thus, during August and September within the Mexico City metropolitan area producers began offering chicken breast, as well as legs and thighs, at lower prices.

*Exchange: 14.61 pesos per dollar, Source Banxico 17 February 2009.
Source: USDA/Foreign Agriculture Service Attaché Reports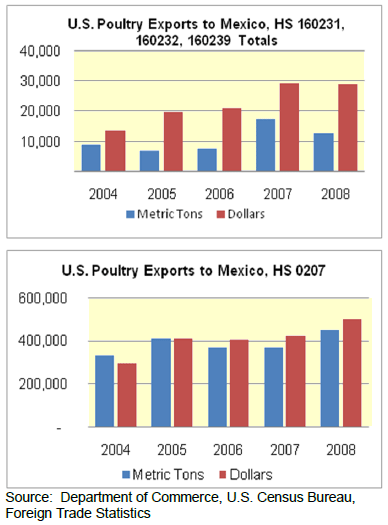 Further Reading