International Egg and Poultry Review: US
US - By the USDA's Agricultural Marketing Service (AMS). This is a weekly report looking at international developments concerning the poultry industry. This week's report focuses on US exports of mechanically separated chicken.
Based on data from the US Department of Commerce, total export volumes of US mechanically separated chicken (MSC; HS1602320035) rose 44 per cent in the first three quarters of 2009 from 2008 making 2009 levels equal to annual totals of 2008 and years past. Top export destinations continue to be to Colombia and the Dominican Republic as Mexico fell from third to eighth with Guatemala taking third. Annual contract negotiations are underway and mostly concluded in the US seeing reported levels in between those of years past and record 2009 levels.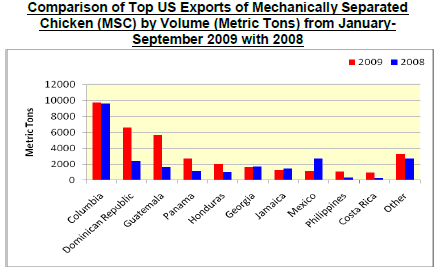 Comparison of Top US Exports of MSC in 2008 by Volume and Destination (Percentage of Total US MSC Exports)
Note: DR = Dominican Republic.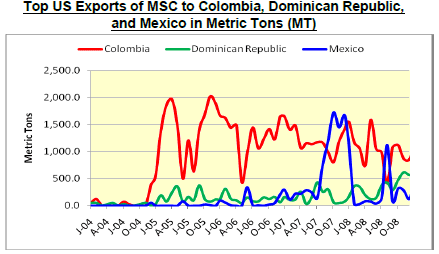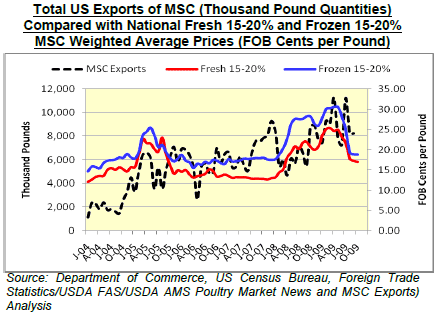 Further Reading