WVPA Congress: Record Attendance at Global Health Meeting
MOROCCO - The 16th World Veterinary Poultry Association (WVPA) Congress was held in Marrakech from 9 to 12 November, and greeted with praise by a record number of participants. Jackie Linden reports for ThePoultrySite.
Fifty years ago, in 1959, the first conference was held by the then newly formed World Veterinary Poultry Association (WVPA). From those early beginnings, few would have imagined that in 2009, the 16th WVPA Congress would be such a resounding success.

The latest Congress, which took place at the Palais des Congrès in Morocco's historic city of Marrakech this week, achieved a record attendance of more than 1,400 delegates from 85 countries across the world. The highest attendance was from Morocco (136 delegates), followed by France (101) and Egypt (93).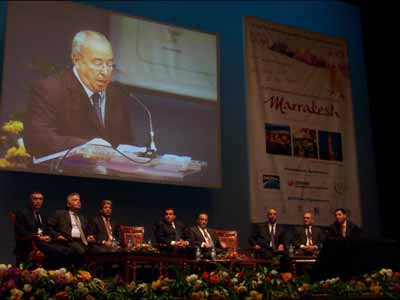 Professor Benothmane welcomed the Minister of Agriculture, honoured guests, organisers and delegates at the WVPA opening ceremony
The Congress took place under the patronage of His Majesty King Mohammed VI of Morocco, and the Minister of Agriculture attended the opening ceremony.

In seven plenary sessions over the four-day event, there were 16 keynote lectures, 158 oral presentations and 143 posters. The most important topic from the number of presentation was the group of viral diseases but bacteria (both those in poultry and those causing food safety concerns) as well as parasites were well covered in the programme. In addition, three workshops held on the day prior to the Congress attracted between 25 and 40 participants.

For the success of the Congress, credit and congratulations should go to the local organisers, led by Professor Benothmane (president of the WVPA Congress) and Professor El Houadfi (chairman of the national scientific committee), as well as the WVPA officials led by the president, Professor Hafez.

The organisers acknowledged the many companies that supported the event, particularly the three premium sponsors, CEVA Animal Health, Intervet/Schering Plough Animal Health and Merial. All were present in the adjoining exhibition area, which was a centre for lively debate and business discussions throughout the Congress.

The 17th WVPA Conference will be held in Cancun in Mexico on 13 to 17 June 2011.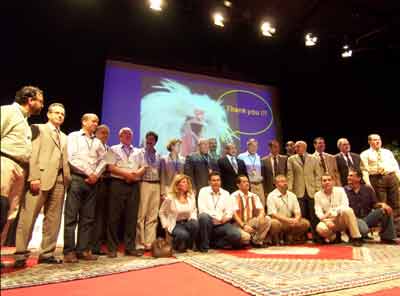 Organisers of the 16th WVPA Congress