Voting Open for Alpharma Video Competition
US - After countless hours spent taping, editing and producing videos, students from seven universities have submitted videos to the Reach Teach Learn Student Video Contest.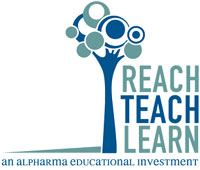 Now it's your turn to visit the contest web site to view the videos and cast a ballot for your favourite. Voting began on 30 November and goes through to 28 December 2009.

Earlier this fall, agriculture students from across the US submitted short video clips depicting anything related to agriculture and food production. Students received a $25 gift card for each video accepted, up to 10. Students submitted more than 140 clips to the contest web site. In the second phase of the contest, students used these clips, along with their own footage and media, to compile a video conveying the role of modern agriculture in American society.

"We are very happy with the number of videos that we've received from students across the country. The quality of the videos and the messages that are portrayed continue to improve," says Jeff Mellinger, Global Leader, Sales and Marketing for Alpharma Animal Health. "It goes to show the great passion that students—both ag and non-ag—have for agriculture and the positive messages agriculture has to contribute. This sets a strong future for agriculture and the next generation entering the industry."

Video titles and submitting universities are as follows:
Perennial Wheat – Michigan State University
Naked and Hungry – University of Missouri
A Call to Farm – University of Florida
Agriculture: Who Cares? – Oklahoma State University
Corn and Its Many Lives – University of Wisconsin-River Falls
Agriculture is Our Soul – Sam Houston State University
The AgriQuiz – Ohio Northern University
The video with the combination of the most votes and judges score will receive $5,000, with second and third place receiving $2,000 and $1,000 prizes, respectively. The winning videos will also be posted on YouTube and other social networking sites where visitors will be able to see the video and have a better understanding of how food is produced, as well as the care that is given to farm animals.

"The objective of this program is twofold—first, we wanted to get ag students thinking about how they can communicate, in a positive way, the role and significance of modern agriculture in American society and our everyday life," says Mr Mellinger. "Second, we wanted to provide an opportunity for non-ag students to work with those involved in the industry and learn about how food is produced and portray what they learned."

You can visit the contest web site and vote by clicking here.