Vardeman New Cobb Vice-President of Global Ops
US - Randy Vardeman has been promoted to vice president of global operations for Cobb-Vantress, responsible for pedigree and great grandparent production, quality assurance, planning and transportation.
Mr Vardeman began in the poultry industry raising chickens for Tyson Foods while studying animal science at Stephen F. Austin State University in Texas. He then managed pullets and breeders for Holmes Foods before taking a role constructing and running a new feed mill at the University of Arkansas.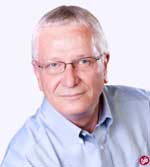 Randy Vardeman
The next six years, he was live production manager for Trasgo in Mexico, where he assumed responsibility for the feed mill, three hatcheries and the pullet, breeder and broiler farms. Tyson fully acquired Trasgo during this time, and Mr Vardeman returned to the US where he was involved with live production in the Tyson International Division.

He was then hired by Cobb as general manager of their joint venture company, Sui Ping in China. He spent a year and a half in China before being appointed technical services director for Cobb Asia. From 2006, Mr Vardeman was general manager of the Asia business unit and was responsible for successfully developing the Asian-based service team and distributor network to support the fastest growing region within Cobb.

Jerry Moye, president, Cobb-Vantress Inc., commented: "Randy brings production and international experience along with a strong performance record to the job of managing operations for Cobb. We are pleased to have him in the new role and look forward to continued progress in supplying our worldwide customers."