New General Manager for Cobb Asia
ASIA - Duncan Granshaw, who has more than 30 years' experience in the global poultry industry, has joined Cobb as general manager of its fastest growing Asian region.
He fills the position vacated by Randy Vardeman's recent promotion to vice president of global operations.

Mr Granshaw, who began his career with Cobb in the UK, has been working in New Zealand in a senior role for Bromley Park Hatcheries Group for almost 20 years, managing Cobb distributor Riverland Poultry and also Southern Chicks in the South Island.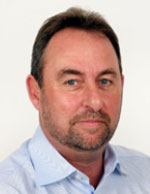 Duncan Granshaw
"As a Cobb customer at Bromley Park, Duncan has in addition to his considerable experience in the breeding industry, a deep understanding of the Cobb 500 and the requirements to succeed in supplying customers in a local market," says Stan Reid, Cobb vice president of sales and marketing. "We're delighted to have him join us, live in the region and lead our Asian team as it continues to grow."

Since he studied poultry production at Plumpton Agricultural College in the UK from 1975 to 1977, Mr Granshaw has worked in grandparent selection and management, breeder and broiler technical service, and construction and management of quarantine, grandparent and breeder farm complexes.

He began with two years as a member of Cobb's grandparent selection team in the UK, and after a short period in Saudi Arabia returned to the UK as a broiler technician with G.W. Padley.

On a three-year contract as breeding farm manager with New Guinea Tablebirds, he set up and ran the company's new breeding operations, which included the import of stock from Australia.

In 1984, Mr Granshaw moved to Harvey Farms in New Zealand, becoming responsible for building and managing quarantine, grandparent and breeder farms as the company began its business in the local market. He retained this position when Inghams New Zealand acquired Harvey Farms in 1989.

In 1991, he became manager for Bromley Park's Riverland Poultry, the Cobb distributor for New Zealand and the Pacific Islands, with his role extended the following year to include the duties of group livestock manager responsible for Southern Chicks in the South Island, the group's contract hatching egg suppliers and its hatcheries and farms.