Aviagen Announces Changes in Technical Team
GLOBAL - Aviagen has announced a number of personnel changes within its technical team.
As part of a drive to further improve knowledge share and transfer between Aviagen and its customers across the world, Jonny Harrison has been appointed to the new role of Global Technical Transfer Manager. He moves from the Central and Eastern European (CEE) team, where he was Regional Technical Manager. His key responsibilities will be to continue to develop the sharing of knowledge amongst the technical teams throughout the world, project manage the publication of technical literature and poultry management research, and contribute to the development of technical advice for test products.

above: Danny Rotherham
below: Jonny Harrison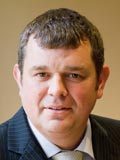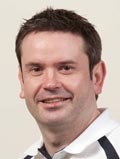 Neil Clark
Following Mr Harrison's move, and the increasing growth and importance of Aviagen's Russian business, the decision has also been made to split the CEE area into two distinct regions: Danny Rotherham has been promoted to Area Technical Manager for Russia and the CIS and Neil Clark assumes the same position for the remainder of the region, which encompasses over 20 countries.

Tyark Osterndorff, Business Development Director for CEE said: "The success of Aviagen products in the CEE region in recent years has seen our customer base grow substantially and our technical support strategy has to reflect this. The appointments of Danny and Neil will further enhance the service we currently provide. They are both already well-known and respected by our customers in the region and have extensive knowledge and experience working with Aviagen products and customers.

"I would like to thank Jonny for his contribution to our success. He travelled extensively throughout Russia and Eastern Europe, successfully growing and developing the technical team, building strong relationships with customers and achieving excellent results of the Ross broiler and PS stock with customers throughout the region."

Mr Harrison added: "I have spent the best part of my time with Aviagen travelling across the region and have made many friends who I will miss. Our strategy of adopting a more practical approach, where previously training sessions were few and far between or lecture based has proved very successful and I am sure that Danny and Neil will continue to develop and deliver innovative and relevant technical support to our loyal customers."

All three will take up their new positions from 1 July this year.