Cobb Research Team Expands in Two Continents
NORTH AMERICA & EUROPE - The expansion in the Cobb research programme is forging ahead in North America and Europe where new appointments strengthen the company team developing products for the future.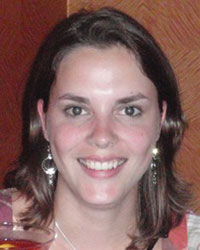 Marieke Meeuwes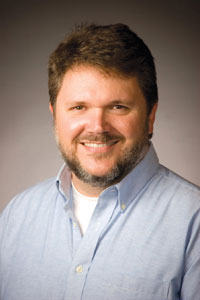 Dr Mark Cooper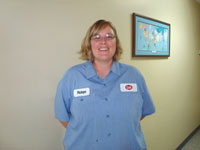 Dr Robyn Sapp
Dr Mark Cooper has been promoted to director of genetics responsible for directing the US and European pedigree genetic teams.

"Mark's experience as a pedigree farm geneticist and as director of European research and development genetics makes him uniquely qualified to lead our program," says Mitch Abrahamsen, R & D vice president. "This will help ensure that Cobb continues to set the standard for genetic progress and performance for the global broiler breeder industry."

After receiving a BS degree from Texas A&M University, an MS degree from The University of Georgia and a PhD from The University of Arkansas, Mark joined Cobb in 2000 as a pedigree farm geneticist at Three Springs Farm. Initially he worked with external resources to develop the non-invasive breast yield evaluation system used in pedigree selection today.

Following the Cobb acquisition of Hybro and its research facilities, Mark has served as the director of European R & D genetics and has been working with the US and EU based breeding programmes to evaluate lines, technologies and techniques that will enhance genetic progress.

Dr Robyn Sapp joins Cobb as the pedigree geneticist for the new pedigree complex to be built as part of the $14 million investment planned in Tennessee, US.

Dr Robyn, currently located at Strawberry Hill Farm in Kentucky, earned her PhD in animal and dairy science from the University of Georgia, where she worked with Cobb on poultry fertility and hatchability. Her post-doctoral training was with USDA-ARS (United States Department of Agriculture — Agricultural reporting service) where she worked on developing methodologies for linking phenotypic with molecular data sets. Robyn also has several years of industrial research experience from positions with Monsanto Corporation and Aviagen.

Marieke Meeuwes has joined Cobb in Europe as geneticist and has been training with Gosse Veninga, genetics manager in the Netherlands, at the Herveld R & D farm.

Ms Marieke earned her MSc degree in animal sciences from Wageningen University in The Netherlands where she specialised in animal breeding and genetics. Her major thesis dealt with quantitative trait loci (stretches of DNA linked to particular genes) related to ascites in broilers, with a minor thesis on veterinary epidemiology.

Ms Marieke has been instrumental in implementing new selection technologies and research at Herveld.