New Line of Central Exhaust Fans
NETHERLANDS - A new line of central exhaust fans for livestock buildings and air washers will be presented by Vostermans Ventilation at EuroTier 2010.
The demand for central extraction fans in pig and poultry houses increases rapidly. On one hand, there is an increasing demand for energy-saving ventilation systems and on the other hand, the possibility exists to connect an air washer or manure drying system to the central exhaust system.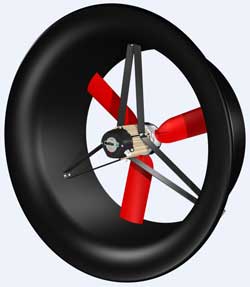 Due to a variety of alternatives of central exhaust systems, Vostermans Ventilation offers a diversified product line for these applications. The fans work optimal within the desired frequency control range, are characterised by low power consumption or can be utilized in applications, where a low noise level is important. Depending on the application, a relatively high pressure (100-200 Pa) or lower pressure range (50-100 Pa) can be selected.

According to Vostermans Ventilation, the new fans are suitable for central exhaust systems and/or air washers. They are highly durable – coming with a three-year warranty for Multifan motors – and they are suitable for challenging climates. They also offer a high energy-saving potential and they are quiet.