International Egg and Poultry Review: US
US - This is a weekly report by the USDA's Agricultural Marketing Service (AMS), looking at international developments concerning the poultry industry. This week's report focuses on United States chicken and turkey meat imports.
Overall, US poultry meat imports in 2010 for the January-July time frame are 35,406 metric tons, up four per cent over 2009. Imports of fresh/chilled turkeys cuts are up eight per cent while frozen turkey cuts are down five per cent and fresh/chilled whole turkey imports are down 66 per cent for the same January-December time frame last year. US live turkey poult imports are up 14 per cent over the same time period last year.

The vast majority of US poultry meat and turkey poult imports come from Canada. Even though the US imported 6,095 metric tons (17 per cent of total imports) from Chile, Chile's January-July 2010 volume is a 114 per cent increase over the same time frame in 2009. Most of Chile's poultry meat exports to the US consisted of frozen fowl cuts.

A new development on live turkey poults is that even though Canada continues be the largest exporter, since 2006, the US has started consistently to buy some from the United Kingdom.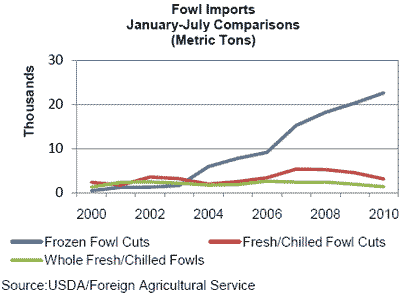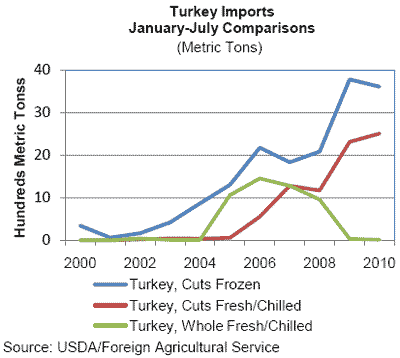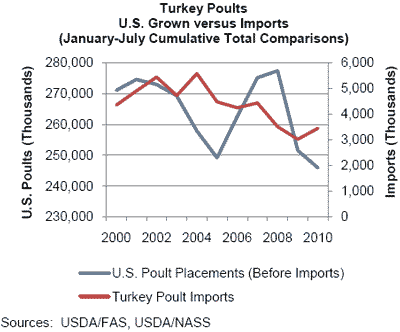 Further Reading