Oliver Lamps Offers Energy-Saving, Better Lighting
UK - Oliver Lamps has been granted sole UK distribution for Pharox 300 LED Dimmable Low Energy lamps, which provide energy savings and better lighting for poultry, the company says.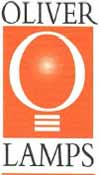 Oliver Lamps says the poultry market can really benefit from the new lamps, both the energy saving and the better light that they provide.

Several months ago, the company decided that we should try and test these bulbs in poultry farm and see what results we would find. Oliver Lamps asked Nigel Joice, vice-chairman of the Poultry Board at the NFU to test them in one of his poultry sheds and he agreed.

He found that not only are they up to 90 per cent more energy-efficient than a 60-watt incandescent bulb, they have also improved bird weight and bird welfare by a noticeable margin in all three of the crops that he tested.

Oliver Lamps says this is mainly due to the high red frequency light that the bulbs provide that is not only more similar to natural light, but the chickens mainly use the red spectrum to distinguish seeds and berries in the soil and so while using Pharox 300 better feed conversion rates are available as they can the feed better, and so naturally average daily bird growth increases.

Regarding savings, the company says that if a Pharox 300 lamp runs for eight hours a day, it will pay for itself in energy saving (compared to its 60-watt incandescent alternative) in 12 months, and should continue to illuminate for at least another 11.5 years at this usage. The saving over the lifetime is £269 – £244 if you deduct the original cost at £25 – and this does not include the increased bird weight and welfare.

The Carbon Trust is also offering three year interest free loans to purchase low-energy lamps, which may be of interest to some of your readers as this can make the purchase not only cheaper but also more manageable.

For more information, call Oliver Lamps on 01328 855028 or email [email protected].