Dreyer Joins Hy-Line
US - Hy-Line International is pleased to announce the appointment of Jerry Dreyer as International Marketing Manager.
In this new position, Mr Dreyer will work to increase the recognition of the Hy-Line brand around the world in conjunction with Hy-Line distributors and associated companies. His activities will include initiating a Product Development Process, as well as leading the development of electronic media and printed materials.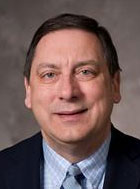 Jerry Dreyer
His marketing initiatives will support international sales areas directed by Tom Dixon, Hy-Line International, and Jonathan Cade, Hy-Line UK International.

Most of Mr Dreyer's professional career has been in the poultry industry, having worked over 20 years in a leading poultry vaccine company in various marketing and sales roles. Jerry's education includes a BA in Business Management and Spanish from Central College, Pella, Iowa and a MBA in International Management from the University of Dallas, Irving, Texas.

"Hy-Line has made a new commitment to our customers with this position," stated Dr Doug Grieve, Hy-Line International President. "Jerry's activities will further enhance our efforts to communicate the value of Hy-Line's unique genetic platform to the egg industry around the world."