Cobb World Technical Support Team Complete
GLOBAL - Two new appointments have been made by Cobb-Vantress to strengthen its renowned World Technical Support Team which provides specialist expertise to customers.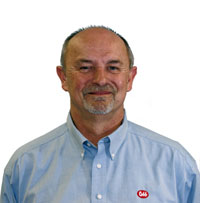 David Beavers
David Beavers, with 38 years' processing plant experience, has joined as technical processing specialist and Dean Creasey as one of three broiler specialists on the team.

"Customers around the world have suggested we should add processing expertise to the support we also provide on hatchery, breeder, broiler, ventilation and nutritional aspects," says Stan Reid, Vice President of Sales and Marketing. "This will make Cobb the first company to offer this full range of global expertise to complement regional technical advice."

David Beavers started in 1973 at the Valmac processing plant in Russellville, Arkansas, where he gained experience in almost every production line job in the plant. After this plant was destroyed by fire the personnel were transferred to the Dardanelle plant where he held management positions in evisceration, cut-up, packaging, deboning and quality assurance.

From 1989 to 1996 he was assistant manager and then manager at the Tyson Foods Green Forest plant. Since then he has been at the company's research, development and technology plant in Springdale as the plant manager and then facilities manager.

He has made many international trips as part of the Tyson Foods due diligence team to evaluate possible acquisitions, and was responsible for exploring, planning, construction and start-up of joint venture plants in Panama and China. He has also evaluated and advised on processing improvement for Cobb customers all over the world.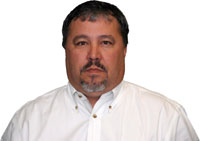 Dean Creasey
Dean Creasey joins Andrew Bourne in providing broiler technical expertise, with a third broiler specialist to be appointed shortly in the UK as additional support for customers. He has 25 years' experience in the poultry industry with Pilgrim's, Tyson Foods and then Cobb where he has worked in pure line production as well as technical service.

Randy Vardeman, Cobb Vice President of production who heads World Technical Support Team, said that customers had indicated how valuable they had found the annual Cobb World Technical School in assisting their own company management programs to train farm production and hatchery personnel.

"At the end of the school we conduct a survey asking students how we could improve, and one of their suggestions was to complete our global support team with a processing plant expert who could visit their locations just as our other world technical support specialists do. This now gives us a complete traveling school all year long."