Pfizer Aims High in Poultry Health
US - Pfizer Animal Health Global Poultry is determined to continue its expansion and become the leading provider of poultry health solutions worldwide, according to Vice President, Dr Paco Ortiz, indicates Chris Wright, senior editor of ThePoultrySite.
Dr Ortiz was speaking at a media briefing last week at the headquarters of Pfizer Global Poultry in Raleigh Durham, North Carolina.

"We can now offer more customer service, more technology and more expertise than ever before," he said. "Our aim is to use this considerable resource to create and deliver revenue-generating services for our customers."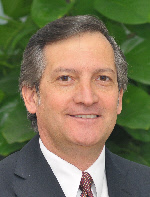 Dr Paco Ortiz
Pfizer Global Poultry is currently the second largest provider of poultry health solutions, accounting for around 21 per cent of the global market.

A series of strategic acquisitions over recent years has given the company an impressive and diverse portfolio of products including biologicals, MFAs (medicated feed additives), diagnostics and BioDevices. However, Dr Ortiz was quick to point out that the size of the company was not the ultimate measure of success.

"We don't just want to be the biggest: more important to us, is to be the most valued. We want to add value to our customers' businesses, so they see us as an indispensible partner."

Dr Ortiz mentioned that although Pfizer Global Poultry has made several key acquisitions in the poultry health sector in recent years, the company does not simply want to be a supplier of brands, rather, they want to be a provider of global poultry health solutions. It is integrating the new acquisitions and creating 'one culture working together', he said.
Further Reading