Pas Reform Incubation System Wins GIO Recognition
NETHERLANDS - Pas Reform's innovative SmartPro single-stage incubation system has been recognised by the coveted Dutch 'GIO' Awards this year, in a showcase of outstanding industrial design as part of The Netherlands' annual Design Week, hosted in Eindhoven.
To qualify for a GIO (Good Industrial Design), products must meet the highest standards of aesthetic, functionality, innovation and materials used. "For SmartPro to be recognised in this way is a tremendous achievement," says Pas Reform's marketing director, Henry Arts, "and a testament to the knowledge, dedication and passion of [Pas Reform's] R&D, product development and engineering teams."

In being assessed for the Awards, SmartPro™ delivered against every criteria in the Professional Products category, winning the right to display the prestigious GIO mark. Other prominent recipients of the GIO 2011 included Sara Lee and Philips.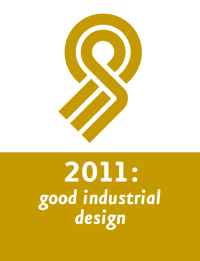 GIO_Good industrial design