Animal Agriculture Alliance's 25th Anniversary
US - Yesterday, the Animal Agriculture Alliance debuted a new logo to kick off its 25th anniversary celebration. Founded in 1987 as the Animal Industry Foundation, the Alliance is the nation's oldest and largest collation speaking on behalf of the entire animal agriculture industry.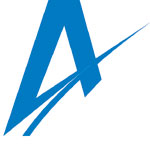 The Alliance has a long history of service on behalf of animal agriculture and the new logo highlights the organization's ongoing mission. It actively seeks to connect stakeholders across the food chain through special events and coalitions, educate the media and consumers about agriculture's importance, and protect consumer choice, farmers' and ranchers' way of life, and the food security that our nation enjoys.

Directed by President and CEO Kay Johnson Smith, the Alliance remains a vital, science-based counter voice to extreme activist attacks against the industry. The organization provides insight on the challenges facing agriculture today to its diverse membership of agricultural associations and companies, retailers, suppliers, processors, veterinarians, scientists, and individual farmers and ranchers.

"The value of the Animal Agriculture Alliance is unparalleled," said Alliance Chairman Dr Chris Ashworth of Elanco Animal Health. "The Alliance is the united voice for animal agriculture, representing us all."

In its 25th year, members can look forward to other new developments from the Alliance, such as a quarterly member newsletter, The Alliance Connection. The organization will continue to strengthen its media and social media outreach efforts while also expanding its valued educational initiatives such as the Adopt-Teacher Program and the College Aggies Online scholarship competition. The Alliance's 25th anniversary will also be commemorated at its 11th Annual Stakeholders Summit to be held 2-3 May in Arlington, Virginia.