Aviagen SAU Appoints New Manager
SPAIN, PORTUGAL & MOROCCO - Aviagen have appointed Sergio Illán to the position of Business Unit Manager for Aviagen SAU. In this role he will lead the local management team, which oversees all Aviagen's business within Spain, Portugal and Morocco.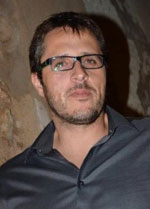 Sergio Illán
Mr Illán has a degree in Veterinary Medicine from the University of Barcelona and an MSc in Pig Production from the University of Aberdeen in Scotland. He has broad experience across the Spanish agriculture industry having worked with COPAGA in technical, nutrition and production roles, where he was responsible for pigs, ruminants and chickens, and most recently with Provimi, both in technical and commercial positions.

Mr Illán will join Aviagen on 1st March and will be supported by Claudio Ambrogio, General Manager Aviagen Italia srl and current acting Business Unit Manager for Aviagen SAU, while he settles into his new role.

Brian Whittle, Aviagen's President of European Operations commented: "Aviagen SAU is a key part of our European strategy and we are delighted to announce Sergio's appointment into this important role. Sergio will be responsible for developing our business in Spain, Portugal and Morocco, ensuring that the quality of product and service to customers meets the high standards set by other parts of the Aviagen Group."