New Head for Cobb World Technical Support Team
GLOBAL - Dr Steve Bolden has joined Cobb as director of its World Technical Support Team which provides high-level expertise for customers to support the regional technical service personnel.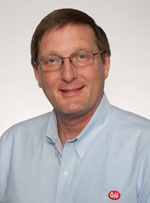 Dr Steve Bolden
He brings 26 years' experience with the Pilgrim's Pride family of companies including Wampler Foods, Seaboard Farms and ConAgra Foods.

Most recently Dr Bolden was senior vice president of live operations for Pilgrim's Pride responsible for all field technical services, nutritional and veterinary decisions, breed selection, broiler, breeder, hatchery and feed mill operating programmes and guidelines.

His educational background is in poultry nutrition — he gained a PhD in nutrition at the University of Georgia — but he has served in senior management roles in live operations, plans operations and technical services.

Originally from Tennessee where he graduated first at Tennessee Technical University, he has lived in Athens, Georgia, for the past 16 years.