Foodmate US Names Operations & Engineering Manager
US - Foodmate US has named veteran engineer David Hughes as Operations and Engineering Manager.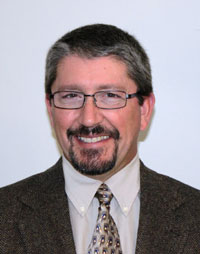 David Hughes
In his new role, Mr Hughes will implement and manage the Foodmate US business system, developing standard procedures for enterprise resource planning, customer relationship management, accounting, engineering, and warehouse logistics. In addition, Mr Hughes will provide support for manufacturing, sales and project engineering.

"David has provided innovative solutions in the food processing industry for a number of years," Foodmate US Owner Scott Hazenbroek said. "He has a great reputation in the poultry industry for designing custom processing solutions for customers, and that will continue to be a part of his job. But he also will look for ways to create more efficiency in-house to help our staff address customer needs and ensure customer satisfaction."

Mr Hughes comes to Foodmate US with 16 years experience in engineering and design of poultry processing equipment. He has six years experience in manufacturing engineering and design and 10 years experience in precision and general machining. The California native has worked for three large poultry equipment companies over the past 16 years as a sales engineer, engineering manager, operations engineer and project designer.

Mr Hughes and his wife, Jeanette, live in Canton, Georgia, with their children, Brandon, 16, and Joshua, 12.