Successful Hubbard Grandparent Forum 2012
US - In 2012 Hubbard recently held a successful GP Forum for some of their Classic and H1 customers from the Americas, Asia and the Middle East. This year Hubbard LLC hosted this important event between 23 to 27 April at its USA production centre and the Sheraton Read House Hotel in Chattanooga.
Each morning presentations were given on different aspects of the management of Hubbard Grandparent Stock and technicians presented their individual experiences from around the world. On the final day there were presentations on nutrition, hatchery and hatch day breakout.

The afternoon sessions were conducted at Hubbard's production facilities, which included visits to rearing and production Grandparent farms and to the Hubbard Grandparent hatchery in Pikeville, Tennessee with a capacity of 12 million breeders per year.

The unique mixture of both theory and practice was well received by the customers, who were able to see first-hand in the afternoon what was being described in the morning sessions.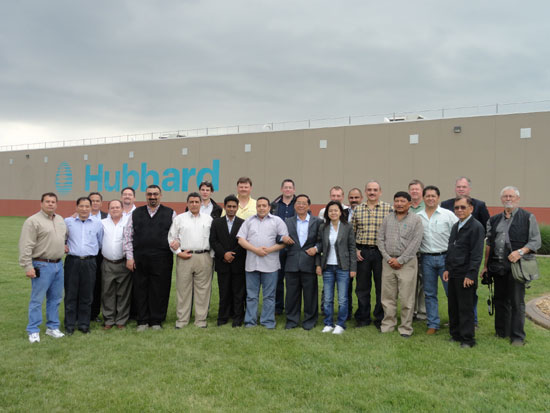 Hubbard GP customers from the Americas, Asia and the Middle East in front of the Pikeville hatchery