New Synergy in Thai Distribution
THAILAND - With effect from 1 July 2012 Termotecnica Pericoli will no longer be associated with Utile Engineering Int'l Co Ltd - Thailand in respect to the sales and distribution of their range of ventilation products due to differences in core business focus and philosophy.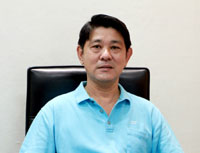 Mr Somsak Singhvanawongst (Owner/MD)
At the same time they are very pleased to confirm the appointment Mr. Somsak Singhvanawongst as the owner of SV Agritech Co. Ltd. to represent the company and PERICOLI brand, in the distribution of their full range of ventilation equipment and systems in the poultry and livestock sector, in the very important and growing Thailand market. He has been in the poultry equipment business in Thailand for more than 30 years having been at the forefront of the introduction of many innovative items of poultry equipment and systems that have proved very influential at all levels of production that have contributed to maximize productivity.in Thai market. Somsak is known widely as a "Problem Solver" with his mechanical and inquisitive mind, he is always looking for the best technology to address the markets requirements.

This strategic decision is in line with the company's focus and commitment to the Asian market since the establishment of their Asian office/facilities in Malaysia, to provide the market with the highest level of sales and aftersales service and support for their full range of equipment and systems. SV Agritech Co. Ltd. will be now in a position to offer the quality and cost effective Pericoli range of fans, heating and cooling equipment and systems to meet every application and meet the highest standards in specification and performance backed and supported in Asia, for Asia.

Mr Joe Chong, Pericoli Sales Manager Asia feels that this new direction will be of great benefit to the Thai market and states that "SV Agritech Co. Ltd. have in a very short space of time shown dedication and commitment to service and support excellence to the market, which is what we are looking for."

Their many years of personal experience, dedication and reputation, coupled to the strong brand image and reputation of Pericoli, will provide a very positive and strong base for growth and benefit to the market place and their customers.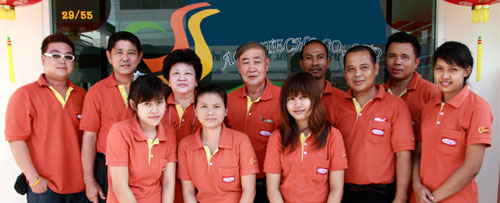 SV Agritech Co. Ltd. - TEAM