Aviagen Adds Experience to its Global Veterinary Technical Team
MIDDLE EAST - Aviagen has strengthened its Global Veterinary Technical Team with the appointment of Dr. Pavel Shkarlat as Poultry Veterinarian, providing health and management advice as the Ross Veterinarian for the Turkey, Middle East and Africa (TMEA) region.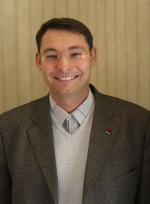 Dr Shkarlat has been with Aviagen since 2005 and has previously held roles within the company as a Technical Service Manager for Eastern and Central European countries and most recently as Senior Technical Service Manager for Russia. Prior to that he had worked for OJSC Cherkizovo Group in Moscow and spent time as a visiting researcher at The National University of Ireland in Galway.

Nick Dorko, Global Head of Veterinary Technical Services at Aviagen, said: "The appointment of Dr Shkarlat demonstrates that Aviagen is committed to being the industry leader in technical support. Dr Shkarlat joins the team with a wealth of experience working in poultry behind him and I am confident his previous experience will be a strong asset to Aviagen and our customers in the Middle East, Turkey, Africa and beyond."

Originally from Russia, Dr Shkarlat received his Doctor of Veterinary Medicine degree from the Peoples' Friendship University in Russia in 1999 and has also completed the MAHM online programme (Master of Avian Health and Medicine from the University of Melbourne/ Georgia).