Aviagen Appoints New Vice President for North America
US - Aviagen, the world's leading poultry breeding company, today announced the promotion of Jason Mack to Vice President of Operations for North America.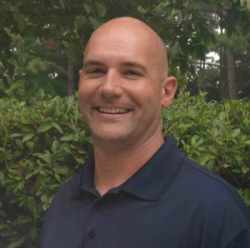 Jason Mack, Vice President of Operations for North America.
Jason will report directly to Aviagen President Ben Thompson and will be responsible for the implementation of programs to improve biological performance through interaction with hatchery and breeder operations. In addition, Jason will monitor hatchery and production operation efficiencies, as well as an active participation with Quality Assurance in establishing programs and corrective actions to maintain chick quality standards. Working closely with production planning, Jason will work to ensure adequate supply of product, and along with Veterinary Services, R&D, and Technical Service, his focus will be on bird health and biological performance.

"Having someone with Jason's experience is truly an asset to the Aviagen team and to our customers. He understands the business and our customers' needs and is committed to achieving the performance required for our mutual success," said Ben Thompson, president, Aviagen, Inc.

In his new role, Jason will focus on maintaining the open line of communication between the many departments and developing a stronger sense of teamwork among the groups. "As someone once said, 'The achievements of an organization are the results of the combined effort of each individual,' and nowhere is this more exemplified than at Aviagen. I am proud to work with this team of production professionals who take pride in their work, in the company, and who are committed to its future success. I look forward to what we will achieve together," commented Jason Mack.

Jason earned his Poultry Science degree from Auburn University in 1998 and has been with Aviagen since April 1998. His experience includes Grandparent and Great Grandparent Production and Operations; he also served as the director of Operational Synergies and director of Quality Assurance from 2010-11. Most recently Jason held the position of technical services manager for the Eastern Regions.

Throughout his career with Aviagen, Jason has implemented various programs that have produced improved performance and efficiencies within both the production and sales operations.