Finalists Chosen for Pfizer Poultry Trainee of Year Award
UK - Two of the poultry industry's most promising young workers from Shropshire and Suffolk have been chosen as finalists competing for the 2012 Pfizer Poultry Trainee of the Year Award.
The award, which recognises ability, enthusiasm and commitment to training, is sponsored by Pfizer Animal Health in conjunction with the magazine, 'Poultry World' and for the first time, the British Poultry Council. The winner, who will receive a £2,000 training grant, will be announced at the BPC annual awards presentation event at the House of Commons on 4 December.

The finalists were chosen by a judging panel comprising Philip Clarke, editor of Poultry World; Richard Griffiths, senior executive officer of BPC; John Newton, senior poultry consultant of ADAS, and Stuart Andrews, poultry technical manager for Pfizer.

The finalists are: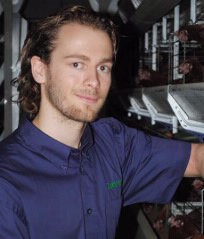 Greg Pennington
Greg Pennington began working part-time for Oaklands Farm Eggs at Telford In Shropshire while at school, then started full-time four years ago in pullet rearing. Last year, he became responsible for managing several rearing units, then moved to the unit at Harper Adams University College at Newport where 66,000 hens live in enriched colonies. He is researching their behaviour and performance through the 24-hour cycle and comparing this with hens in a barn system at Oaklands. He has now secured a place at Harper Adams to begin a degree in agriculture.

Elwyn Griffiths, financial and technical director of Oaklands Farm Eggs, said winning the award would reward Greg for the hours he has put into research as well as providing a great boost of confidence.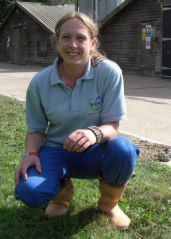 Rachel Almey
Rachel Almey started in the Vion Food Group's poultry processing plant at Eye, Suffolk, in 2009 after working in several jobs including a garage.

She became a supervisor but realised her real interest was with chickens on the farm. After a period on broiler farm at Foulden in west Norfolk, she was given the opportunity to manage one of Vion's oldest farms at Laxfield in Suffolk. She made an immediate impression, breaking the company's record for performance with her first flock.

"Rachel does not miss anything and this is what makes her such an exceptional farm manager," said Werner Strydom, Vion's regional broiler manager.

If successful, she would like to pursue her interest in bird welfare and learn more about genetics and the veterinary side of the business.