New Co-Ordinator for KellyBronze Farmers Scheme
UK - Nicola Tremain has been appointed co-ordinator for the KellyBronze Farmers franchise scheme which enables farmers to develop a new seasonal enterprise that benefits from the reputation of the premium Christmas turkey.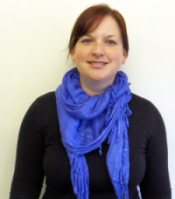 Nicola Tremain, co-ordinator for the KellyBronze Farmers scheme
Nicola joined Kelly Turkeys at their Danbury, Chelmsford, office last year and takes over from Maiken Haaden who has retired after running the franchise since 2006.

Ms Tremain has more than 10 years' experience working in business administration, most recently with a building control company at Chelmsford.

Nicola lives at Danbury and as a keen rider is a member of the East Essex hunt.