DOL 20R Capacitive Sensor from Dol-sensors
DENMARK - Dol-sensors develops, produces and markets capacitive and climate sensors under the dol-sensors trademark for automation tasks in all industries.
The DOL 20R capacitive sensor is designed for general detection of solid and loose materials. The sensor has potential-free relay contacts with a switch function.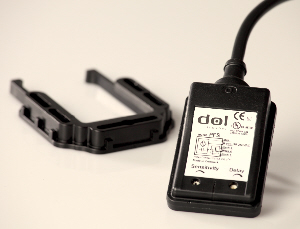 The sensor is intended for contactor operation, but will be well suited for a number of other agricultural and industrial applications.

DOL 20R can be used, for example, for level control in hoppers, pans, silos, containers or control of poultry feeding lines.

The sensor sensitivity can be fixed or adjustable trimmed to match various types of feed or material.

DOL 20R measures through plastic materials and it can be mounted on the outside of non-metal hoppers.