Talking Technical with Nick French - Global Head of Technical Transfer
GLOBAL - Aviagen's Technical Transfer Team is possibly the department of the company that most customers have the highest level of interaction with, because even if they don't meet the team face to face, most of them will have one of their publications to hand. As a global entity, Technical Transfer's role is to produce information and tools to improve management practices.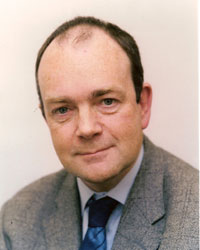 Dr Nick French
So says Dr Nick French, who is now managing the Global Technical Transfer Team. Having previously carried out a similar role within Aviagen Turkeys and having been a key part of Aviagen's hatchery specialist team over the last few years, Dr French is well placed for the new role. He is promising that there will be continuing support and the team will be consistently investigating new ways of delivering advice and developing new tools.

"As a company it is important we provide good information to help strengthen our customers' business, Dr French explained. "We don't just sell a product. Our seminars, customer events, on the ground technical service and our schools, for example the newly-established Europe, Middle East and Africa School, are all vital parts of the added-value support we provide our customers with."

Technical Transfer supplements this by producing much of the documentation given to customers and used by Aviagen's technical team as tools or discussion points when helping customers achieve performance and meet their business goals. "Face to face meetings are critical when it comes to building strong relationships but the manuals, posters, technical tools and informative guides we produce are a great foundation to build from and it means that customers always have something they can turn to if needed. They are also very useful for our managers to talk over, pointing out top tips and advice or ideas that may not have already been tried as customers look to unleash the performance potential of their flocks," says Dr French.

As well as being written for customers, a lot of the development work involves customers in the first instance. Dr French has direct experience of data gathering, working with the internal team at Aviagen to ensure that the numbers are well and truly crunched. Aviagen's EasyFlock system, combined with a number of other sophisticated software tools, allows the technical team to build up an incredible picture of how flocks perform in certain countries and conditions.

Dr French explained: "In future our data gathering team will be working even more closely with our technical transfer department, ensuring we can spot trends or areas where more advice might be welcome as early as possible and look to provide definitive answers.

"Another aspect of this is we will continue to look for new and interesting ways to provide information. We have launched an App specifically for our UK customers which is being developed for roll-out to our European and global customer base."

So, it seems a bit of a cliché to say 'have you read the instructions?' (especially when it comes to poultry) but the technical manuals and publications provide a reference point for many farm managers and are constantly referred to, so much so that some recent publications have even been laminated so they can be wiped clean if read with sticky fingers!

Look out for more information from the technical transfer team in the near future. The new Parent Stock Handbooks will be launched in February 2013 and will be released alongside the regular updates and advice that customers rely on.