Centurion Poultry Inaugurates New Layer Hatchery in Iowa
US – Centurion Poultry held an open house for its new hatchery in Goldfield, Iowa on 19 February. The hatchery features Pas Reform hatchery technology as well as Vencomatic egg transfer equipment. Chris Wright, Senior Editor of ThePoultrySite, reports from the event.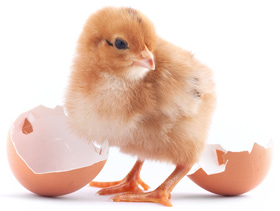 Centurion Poultry invited customers and guests to visit its brand new layer hatchery in Goldfield, Iowa. During the open house on February 19, over 100 people toured the hatchery. (Another 100 guests had toured the facility the day before). The hatchery expects to receive its first hatching eggs later this week.

According to Gijs Schimmel, President of Centurion Poultry, the new hatchery is a 10 million-dollar investment that has been in the works for over two years. When it is running at full capacity, the hatchery will process 18 million layer chicks a year. The breeds hatched in Goldfield will be Bovans White, Bovans Brown and DeKalb White. Centurion Poultry distributes those breeds in the US for Hendrix Genetics.

During the luncheon that was provided for the guests, Mr Schimmel thanked all people and companies that had collaborated in making the project a success as well as all of the clients that attended.

He also gave the history of the company, from its small start in 1991 in Lexington, Georgia (where it is headquartered), to today as it supplies layer pullet chicks and broiler chicks in the US as well as reaching markets in Latin America, Europe and Africa. This new hatchery represents a big step forward for the company and Mr Schimmel sees a bright future ahead.

Bouke Hamminga, Pas Reform International Sales Director, said that this is the newest and most technologically advanced hatchery in the US. The new hatchery uses the latest version of the Smart Pro single stage hatchers and setters. There are 14 setters with a 76,800-egg capacity and 14 setters with an 115,200-egg capacity as well as 24 hatchers with a 19,200-chick capacity.

Mr Hamminga was particularly enthusiastic about the chick holding room, which was designed with the same climate control as a hatcher, with independent controls for heating, cooling, carbon dioxide and air handling. That way the chicks remain comfortable until they are shipped out of the hatchery.

Aaron Willey, Sales Representative for Vencomatic explained the workings of their Prinzen 'Setter Line' equipment which automatically takes the flats of hatching eggs from the breeder farm, transfers the eggs into the setter trays and then fills the trolleys. What used to take six people, in what could be back-breaking work, takes only two people to run it, without all the previously needed effort.

Many special guests attended the open house, including: Bill Northey, Iowa Secretary of Agriculture; Thijs Hendrix, President of Hendrix Genetics; Anne Sculthorpe US Poultry and Egg Association (USPOULTRY) and Dr Guillermo Zavala, professor at the University of Georgia.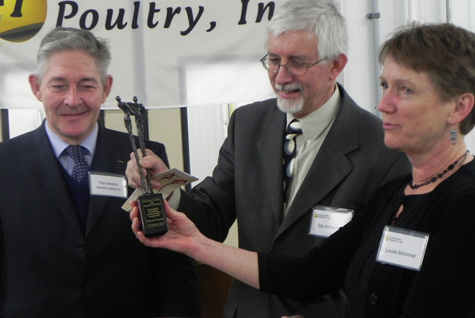 Thijs Hendrix, President of Hendrix Genetics (left) congratulates Gijs Schimmel (center), President of Centurion Poultry and Louise Schimmel (right)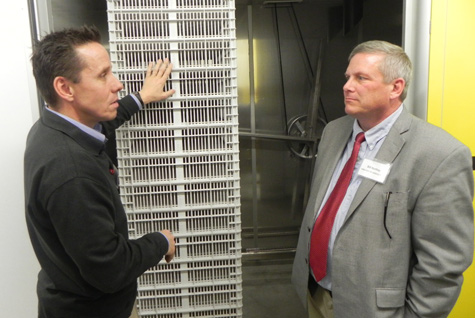 Bouke Hamminga from Pas Reform (left) explains the hatcher technology to Bill Northey, Iowa Secretary of Agriculture (right)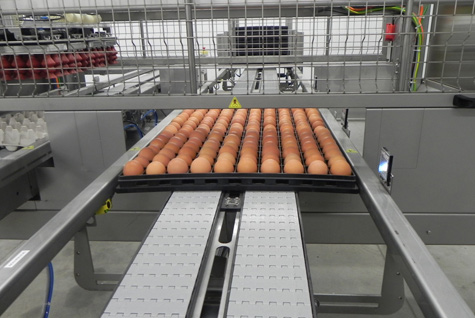 Vencomatic's Prinzen 'Setter Line' system automatically takes the flats of hatching eggs from the breeder farm, transfers the eggs into the setter trays and then fills the trolleys