Hy-Line do Brasil Appoints New Tech Services Director
BRAZIL - Vitor Arantes has been appointed Technical Services Director at Hy-Line do Brasil.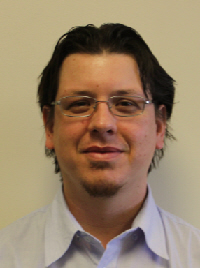 Vitor Arantes
Tiago Lourenco, Managing Director of Hy-Line do Brasil, has announced the appointment of Vitor Arantes as Technical Services Director at Hy-Line do Brasil.
As head of the company's technical service department, Mr Arantes is responsible for helping customers fully realise the genetic potential offered by Hy-Line layers. In addition to his duties in the large Brazilian market, Mr Arantes will also provide technical expertise to key accounts in Hy-Line International's substantial and growing Latin America business.
Prior to joining Hy-Line, Mr Arantes worked as the Technical Coordinator for Uniquímica where his responsibilities included health management and nutrition recommendations, technical support and new product development. He received his degree in Animal Science in 2004 from the Universidade Julio de Mesquita Filho in Botucatu, Brasil. In 2010, he completed his Masters of Business Administration in Industrial Poultry Business from the Instituto Didatus in Campinas in Brazil.