Fifth Anniversary Celebration for European Poultry Veterinary College
EUROPE - The European College of Poultry Veterinary Science (ECPVS) was officially recognised in 2008 and it is taking the chance this year to look back at its achievements and to set its sights on the future.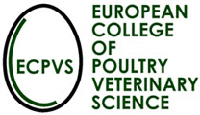 With the first vision of a European association for poultry veterinarians by 11 poultry health professionals in 2005, ECPVS was granted provisional recognition by the European Board of Veterinary Specialisation (EBVS) in February 2008. Its constitution was officially registered in December of that year.
Excellence in poultry veterinary medicine was the over-arching aim of the founders, with the primary objective of the College to advance poultry veterinary science in Europe and increase the competency of those who practise in this field.
The establishment of guidelines and prerequisite standards of postgraduate education, training, contributions to the field and experience to become a Recognised Specialist in the specialty of poultry veterinary science was a primary objective.
A second goal was to examine and authenticate veterinarians as Recognised Specialists in poultry veterinary science to promote the health and welfare of poultry, the production of safe and high quality products for consumers and the economic profitability of the sector by providing expert care, taking into account respect for the environment in view of a sustainable agriculture.
The third and final objective of the ECPVS was to encourage research and other contributions to the knowledge and practice of poultry veterinary science, and promote the communication and dissemination of these.
A General Meeting of the Diplomates (invited members) is organised each year, in conjunction with an annual Symposium for all interested parties.
Professor M. Hafez from Germany is ECPVS President and Dr P. De Herdt of Belgium is the Vice President.
Becoming a Diplomate
There are currently two ways for becoming an ECPVS diplomate:
- the de facto procedure (possible for applications up to December 2013 only), or
- the examination procedure
CEVA Animal Health supports the ECPVS as a corporate sponsor.
For more information on ECPVS, visit the web site, www.ecpvs.com or email [email protected].