Multifan Intelligent Fan Drive: FAST Ways to Save Energy
THE NETHERLANDS - The Multifan Intelligent Fan Drive from Vostermans saves extra energy by controlling the speed of three-phase fans.
The patented technology, based on frequency control, controls the fans with real-time motor data.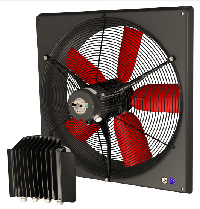 IFD panel fan
The innovative FAST™ software offers the possibility to control the motor in the most efficient way.
At the test farm significant results were achieved: more than 80 per cent energy savings compared to traditional triac controllers.
Especially at minimum ventilation, the Intelligent Fan Drive performance is outstanding.
The lower temperature in the motor results into a longer lifetime, the sturdy IP67 housing offers an optimal protection in an aggressive environment.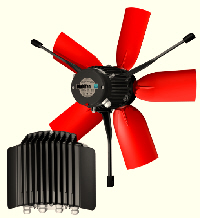 IFD with tube fan
In summary, the most important advantages:
energy-saving, especially at minimum ventilation
accurate speed control
automatic calibration
high durability, and
easy installation
Tel: +31 (0) 77 389 3232 - www.vostermans.com - [email protected].