Alaso Hires North American Territory Sales Manager
US - Poultry equipment manufacturer, Alaso Corporation of Lakeland, Florida has hired Levi Willey as North American Territory Sales Manager.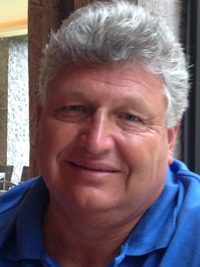 Levi Willey, as the North American Territory Sales Manager, will be responsible for distribution channels and marketing Alaso's product line to egg producers in the United States and Canada.
He most recently ran a distributorship for Tri State Installers but spent 20 years with Roxell USA as a regional sales manager, giving him a wide range of experience within the industry.
To contact Levi call +1(410) 251-8582 or email [email protected].
Alaso Corporation is an integrated manufacturer of high-quality equipment fully manufactured in the United States for the poultry industry.
Alaso offers complete solutions to the egg producer. Their product line includes: fully automated stack and A-frame layer cage systems and growing pullet cage systems all with the option of flat chain or travelling hopper feeding systems, feed storage, nipple drinker systems, automatic egg collectors and conveyors, manure removal system and climate control system.