Anitox to Unveil Breakthrough Pathogen Control
EUROPE - Pathogen control specialist, Anitox, is launching an entirely new feed additive offering lasting protection for performance feed.
Finio is the result of Anitox's long-term R&D programme and, according to data from competitive testing, outperforms traditional organic acid blends by delivering three times greater control of Salmonella than leading alternatives.
Anitox head of R&D, Dr Peter Street, explains: "Finio is a formulation of novel phytochemicals and carboxylic acids developed to control pathogens and, crucially, to provide residual protection for feed post-milling. Samples of feed treated with Finio in mill trials show continuing pathogen control 14 days after manufacture which means that in practice feed can be protected against recontamination during transportation, storage and even on farm.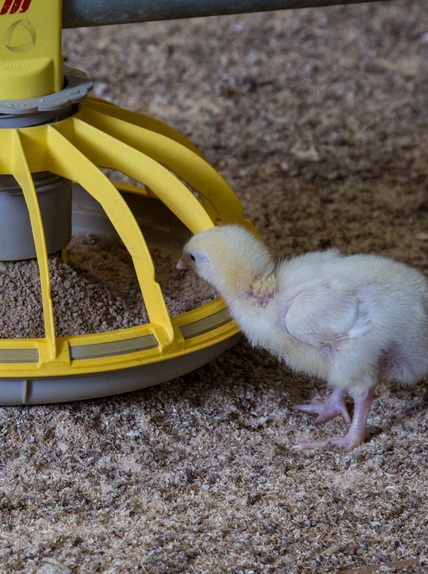 "Studies show organic acids often mask Salmonella populations so our mill trials also focus on Enterobacteriacae levels which are a more reliable indicator of the presence of pathogens such as Salmonella. Finio has been shown to reduce levels by more than 90 per cent, significantly reducing the risk of a bounce-back in pathogen populations – a phenomenon associated with organic acids."
The company says Finio offers a more effective alternative to existing organic acid blends, especially for those in regulatory restrictive areas.
Commercial director for Europe, Middle East and Africa, Pieter Wolleswinkel, explains: "Finio is a breakthrough in non-formaldehyde pathogen control, and like all of our solutions, is backed by specialist engineering and testing services dedicated to protecting customers' investment in feed and feed ingredients.
"Our expert team of scientists and technicians will be on-stand throughout VIV with the latest lab data and mill trials and on Wednesday 21 May, Dr Street will present a technical paper on the science behind Finio to the VIV Animal Health Summit. Afterwards all interested parties are invited to join us of the official launch in Hall 10, Booth D055 at 12:30," he added.
For more information, visit Anitox in Hall 10 Booth D055.
Contact Details
Web: www.anitox.com - Email: [email protected].