Hotraco Agri Introduces Next Generation of Poultry Computers
NETHERLANDS - Hotraco Agri will be introducing a new, revolutionary touch screen poultry computer at the VIV Europe 2014. It is completely different to earlier platforms and existing technologies.
Hotraco Agri is setting a new standard in design, versatility, computing power and user-friendliness with this launch. The name of this ground breaking innovation is to be announced just before the VIV.
Based on more than 40 years of experience in the poultry sector and the proven technology of the existing Orion computer, Hotraco Agri is now focusing on improving a number of facets. The fixed controls and proven algorithms of the current generation of poultry computers have been developed to a higher level and have been added to the software to produce an extremely high degree of reliability. The new software is full of smart functions and corrective checks, as a result of which many of the current operational problems will be a thing of the past, even in abnormal circumstances.
The fully intuitive touch screen operation is revolutionary. It can be customised by the user its design and is similar to a smartphone or tablet interface. A 3D overview of the housing can be compiled with the aid of clear symbols. All texts can be configured and the computer can be set up in any language - even Chinese. The result is an extremely user-friendly and clear poultry computer which, thanks to a PC application, can also be accessed via the Internet any time and place, thus making it possible for the user to access and retrieve all the information on the housing.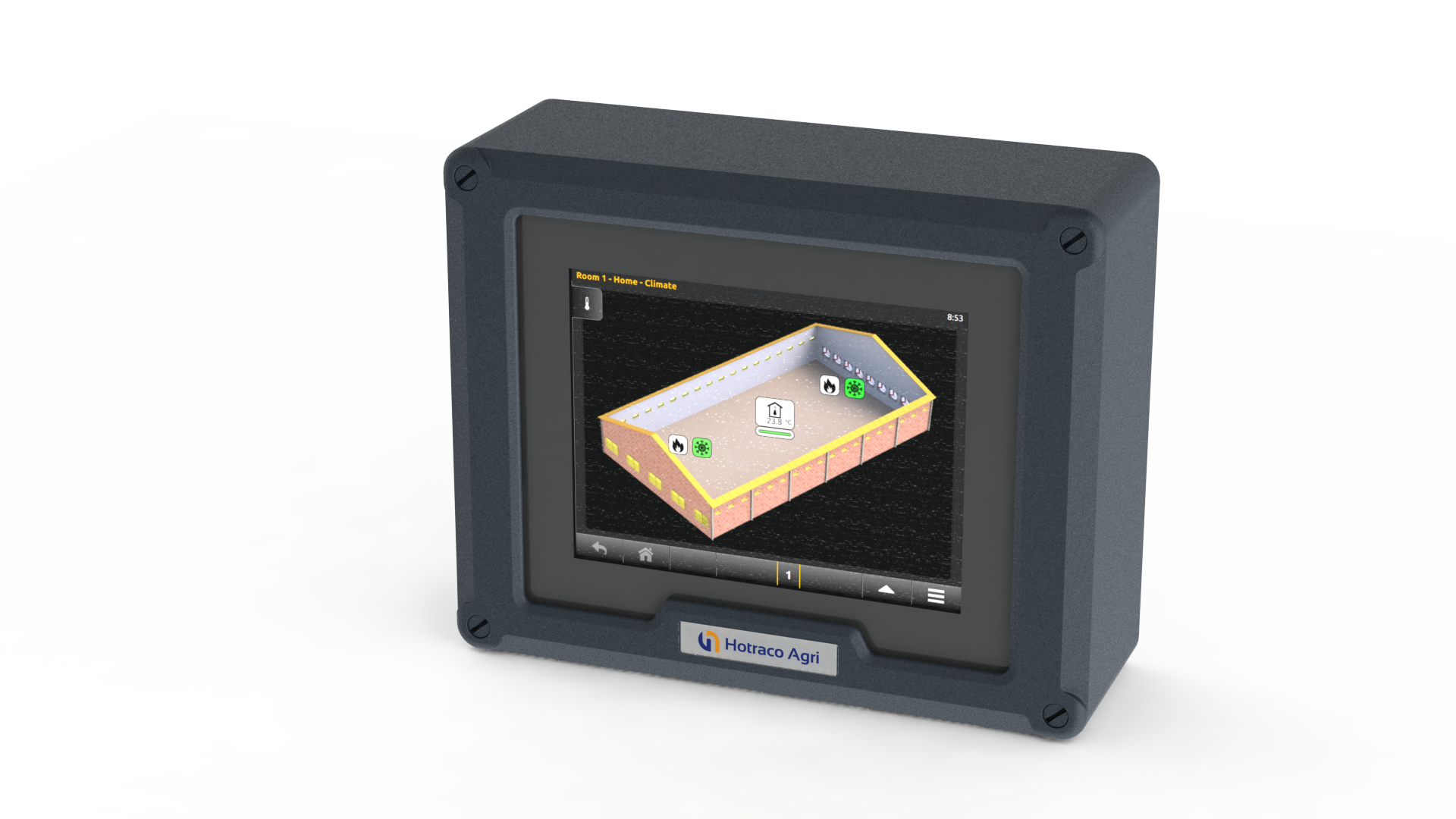 This completely renewed and innovative touch screen poultry computer by Hotraco Agri gives the user complete control over all housing processes such as climate, feed and water, egg flow and animal weighing.
The new PC management program enables users to optimize the living conditions of the animals as well as achieve considerable cost savings by reducing energy consumption, feed and labour.
Visit Hotraco at VIV Europe 2014 at Booth H12.C077
Contact Details
Web: www.hotraco-agri.com
Email: [email protected]