VAV Optimises Its Conveyor Chains Programme
NETHERLANDS - VAV is a Dutch distributor of spare parts for conveyor systems used in areas such as the feed mill industry, processing industry and dry bulk handling industry.
In its central warehouse based in the Netherlands, VAV stocks a large number of elevator buckets in different models and in various materials: steel, stainless steel, PE, NYLON.
In addition to this, the company also stocks elevator belting in different qualities: SBR and NBR rubber, as well as elevator bolts and belt clamps.
Besides having a big stock to deliver as quickly as possible to the market, VAV also has production and assembly works in the field of chain conveyors. Welding steel scrapers and fixing plastic flights on chains is a major activity in order to achieve shortest delivery times.
VAV has made every effort to optimise its conveyor chains programme. More types of chains, both forged chains and plate steel chains are according DIN standards, and its sprockets are kept on stock.
VAV has established various initiatives aiming at a continuous improvement of the lifetime of conveyor chains. Different base materials for chains and a precise heat treatment process makes VAV conveyor chains stronger, and therefore a good investment for the future.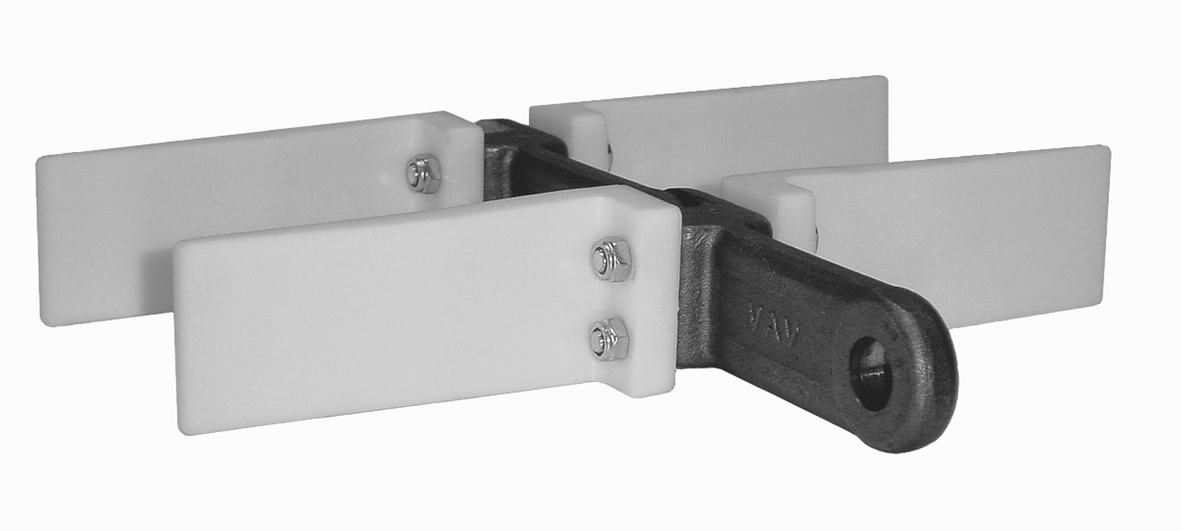 To complete the range of conveyors, the company supplies screw conveyor segments and spirals in all possible materials for all kind of industries. All together you can say that VAV is supplier of "conveyor parts and solutions".
Solutions are given by the team of experts supplying free engineering or advise on side, trying to solve your capacity problems or answer other technical questions.
Contact Details
Web: www.vav.nl - Email: [email protected] - Tel: +31 714023701 - Fax: +31 714029814.