Vostermans Introduces Full Line of Multifan Fans and Drives
NETHERLANDS - At VIV Europe 2014, Vostermans Ventilation introduces the complete line of Multifan Fiberglass Cone Fans, the Multifan V-FloFan and the Multifan Intelligent Fan Drive.
The Fiberglass Cone Fans are available in direct drive (18-, 24- and 36-inch) and belt drive (50- and 54-inch).
Through the aerodynamic design of this fan line, Vostermans Ventilation offers a cone fan line with an optimal air performance, fan efficiency and air flow ratio.
With durability and reliability as an asset, the new line of Multifan Fiberglass Cone Fans guarantees high quantities of fresh air at low cost.
With the V-FloFan, Vostermans Ventilation offers the growers possibilities to obtain high energy savings, while improving the uniformity of the animals and creating dry litter. The air is moved from the top of the building by an efficient fan with an aerodynamic shield towards the lower part of the building. The vertical flow fan is equipped with a specially designed hood.
The Multifan Intelligent Fan Drive saves extra energy by controlling the speed of three-phase fans. The patented technology, based on frequency control, controls the fans with real-time motor data.
The innovative FAST™ software offers the possibility to control the motor in the most efficient way.
At the test farm, significant results were achieved: more than 80 per cent energy savings compared to traditional triac controllers. Especially at minimum ventilation the Intelligent Fan Drive performs outstanding.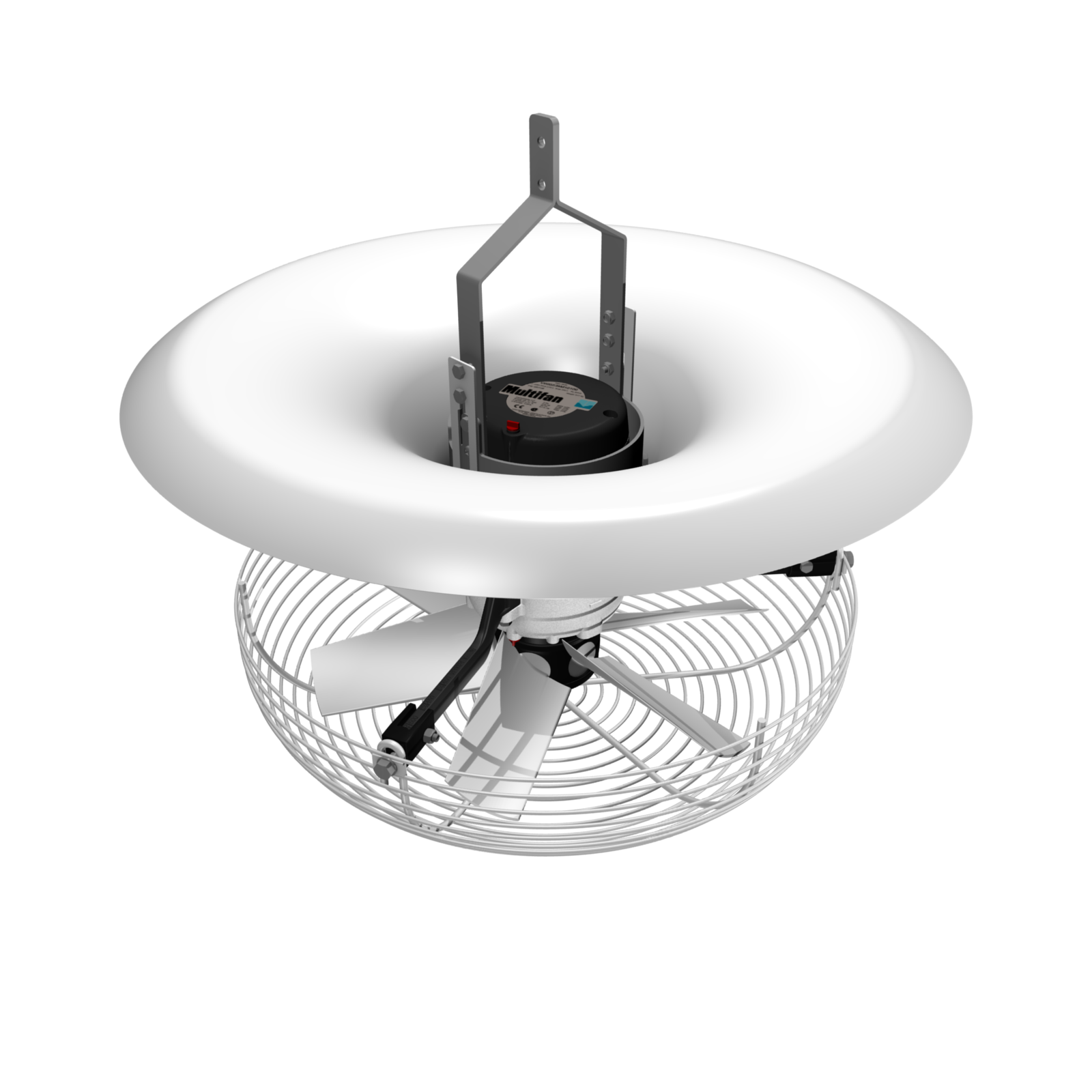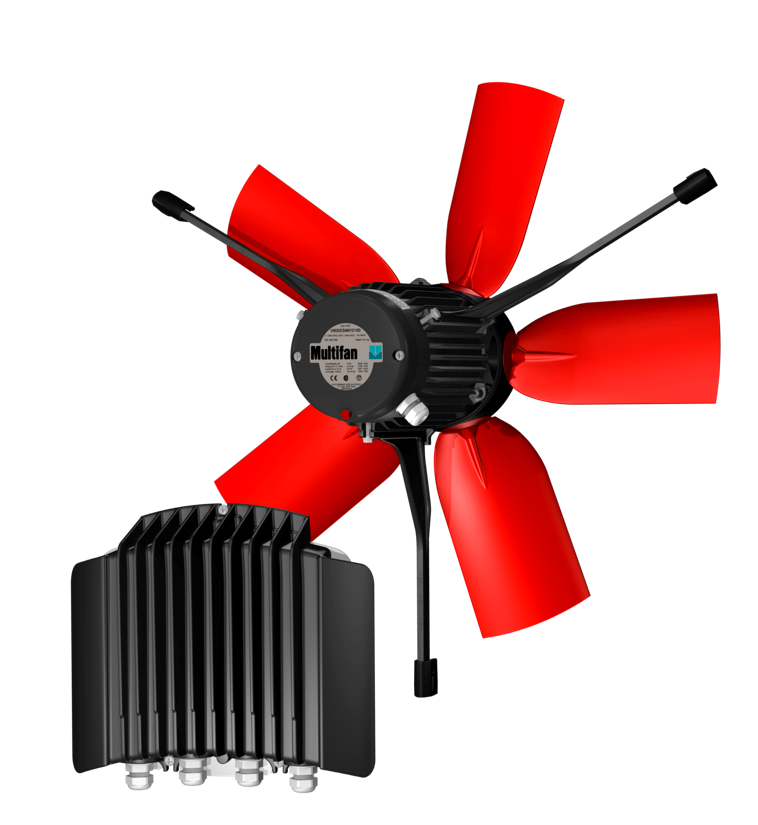 Contact Details
Web: www.vostermans.com - Email: [email protected].