Ducks Died from Highly Pathogenic Avian Influenza in South Korea
SOUTH KOREA - There has been 1,200 cases of H5N8 highly pathogenic avian influenza virus detected and confirmed on a duck farm in the Jeollanam-do region in the south-west of the country.
The outbreak which was reported on the 24 September affected ducks which were being bred for meat production.
As a result 1,200 birds died, and the remaining 19,800 on the farm were destroyed.
The source of the outbreak is still unknown.
The following control measures are in place: control of wildlife reservoirs; stamping out; quarantine; movement control inside the country; zoning and disinfection of infected premises/establishment(s). Vaccination is prohibited and there is no treatment of affected animals.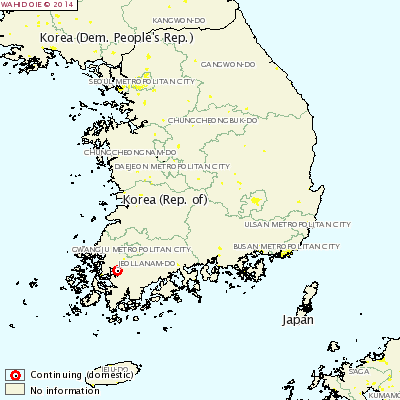 Further Reading
You can visit the Avian Flu page by clicking here.