Highly Pathogenic Avian Influenza Virus Detected in Russia
RUSSIA - There has been two outbreaks of H5N1 Highly Pathogenic Avian Influenza in poultry reported in the Altai Kray region in Siberia in central Russia.
The outbreak has affected 326 domestic ducks, geese and chickens which were located in small villages.
As a result 322 birds died and the remaining animals were destroyed.
The source of the outbreak is thought to be contact with wild species, Probably, hunted ducks and geese trophies had been placed in backyards where mortality occurred later in domestic birds.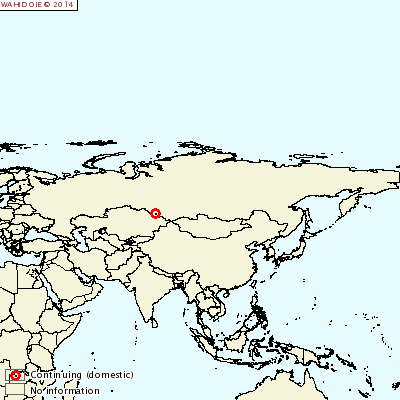 Further Reading
You can visit the Avian Flu page by clicking here.