Low Pathogenic Avian Influenza Detected in Germany
GERMANY - There has been one new outbreak of H5N2 low-pathogenic avian influenza reported in North Rhine-Westphalia.
The outbreak was first reported on the 7 October 2014 after the virus infected and killed one bird out of a flock of 1,732.
No poultry or poultry meat has been moved to other regions in Germany, EU Member States or third countries.
All poultry has been destroyed and safely disposed of.
Disinfection finished on 9 October 2014.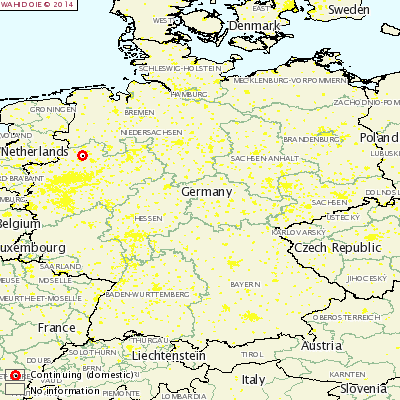 Further Reading
You can visit the Avian Flu page by clicking here.