CME: Chicken Cold Storage Has Negative Implications for Poultry
US - The USDA 'Cold Storage' report is neutral to negative for chicken, write Steve Meyer and Len Steiner.
The USDA survey showed total on feed supplies as of 1 November were 10.633 million head, 0.5 per cent higher than a year ago.
Prior to the report analysts were expecting the feedlot inventory to be down 0.4 per cent from a year ago.
Chicken inventories were 659.3 million pounds, 8.6 per cent lower than a year ago but 5.4 per cent higher than the previous month.
The increase in inventories was higher than normal for this time of year.
Inventories of breast meat are up 20 per cent compared to a year ago while inventories of leg quarters increased 10.2 per cent from the previous month when normally they are steady to lower in October.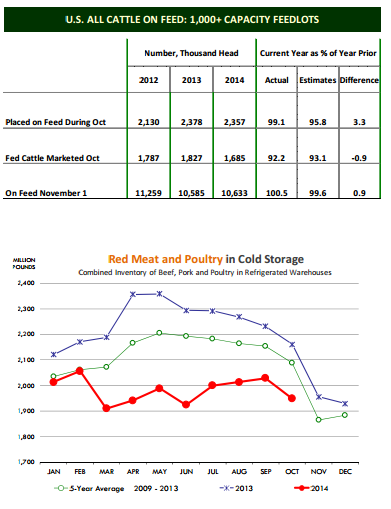 Further Reading
You can view the full report by clicking here.