H5N8 Influenza A Virus Detected in Japanese Tundra Swan
JAPAN - The H5N8 subtype of the highly pathogenic avian influenza virus has been detected in droppings from one swan in the Shimane region of the main island, Honshu.
It was confirmed on 13 November 2014 that two faecal samples from Cygnus columbianus (tundra swan) were positive for H5N8 influenza A virus. The bird showed no signs of disease.
The samples had been collected by Kyoto Sangyo University on 3 November 2014.
RT-PCR tests and virus sequencing were conducted and the result indicated that a HA0 cleavage site of the amino acid sequence was consistent with highly pathogenic avian influenza virus (positive results from fecal samples only and no clinical cases).
The source of the outbreak remains unknown.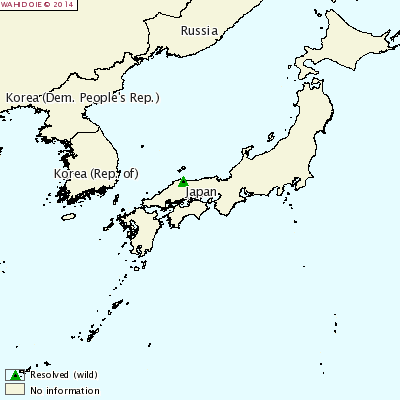 Further Reading
You can visit the Avian Flu page by clicking here.