New Strain of Avian Influenza Detected in German Poultry
GERMANY - With a new outbreak of highly pathogenic avian influenza confirmed at a turkey farm in northern Germany, a whole range of measures have been introduced to control the spread of the virus.
According to the German veterinary authority. the outbreak started on 4 November on a farm with almost 31,000 fattening turkeys at Heinrichswalde in the state of Mecklenburg-Western Pomerania in north-east Germany.
The outbreak affected 5,000 cases of the disease resulted in the death of 1,880 birds. The rest of the flock has been destroyed.
The source of the outbreak is unknown.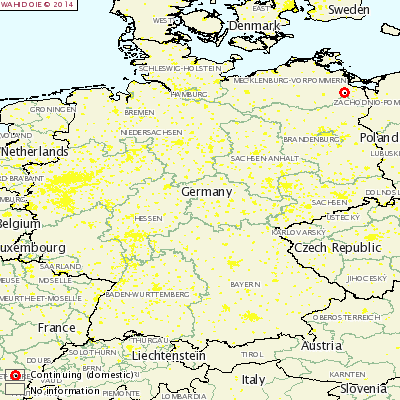 The virus has been identified as the highly pathogenic H5N8 subtype, and this is reported to be the first time this particular strain has been reported in Europe - in poultry or wild birds, according to the German agriculture ministry.
Previously the disease has been confirmed in Asia, mainly in South Korea.
The German authorities have introduced a number of measures to control the spread of the virus, which include isolating the farm, preparations for the destruction of the flock and disposal of the carcasses and the thorough cleaning and disinfection of the farm.
Movements are prohibited within 3km of the outbreak and surveillance will be carried out within a 10-km radius. A further 1,000 animals within the 3-km radius have been slaughtered as a precaution.
Also as a precaution, all poultry within a 50-km radius of the affected farm must be housed as a result of the risks presented by the many wild and migrating birds along the Baltic Sea coast.
The Ministry is also warning poultry farmers throughout the country to be on alert for signs of diseases in their flocks and to step up biosecurity measures, particularly keeping wild birds away from domestic poultry, feed and bedding.
The Ministry statement adds: "We must be aware that every highly pathogenic agent could pose a risk to human health. For the H5N8 influenza virus, there has been no case of transmission to people. However, this possibility cannot be ruled out and so basic precautions are required."
Further Reading
You can visit the Avian Flu page by clicking here.